So Tuck-n-Seek, Sparky, and myself decided that the water had receded enough since last week to venture out on an after-work geocaching adventure. They left it up to me to pick the series and I found one Elmdor had put out but no one had found recently. He'd made a maintenance run in January and I figured we might as well give it a try. Didn't look at difficulty levels or the part where he says that it might be best to do this one in winter. LOL Needless to say, it was quite the adventure... it involved snakes in trees, falling into boot-sucking holes of water and mud, two trees to climb, thorns so plentiful it felt like Murkwood in Lord of the Rings but worse, and a whole lot of cursing. And after it was all over and we were drinking a well-deserved beer, we noticed several ticks that had hitched a ride on us.
The series starts with this one: GC46MEJ
This is coming back from the first cache. We were still smiling at this point. Fools!
Sparky climbing trees:
Teamwork was required: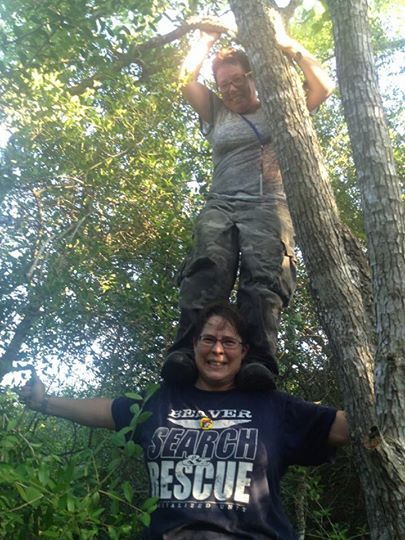 This was a tamer part of the series...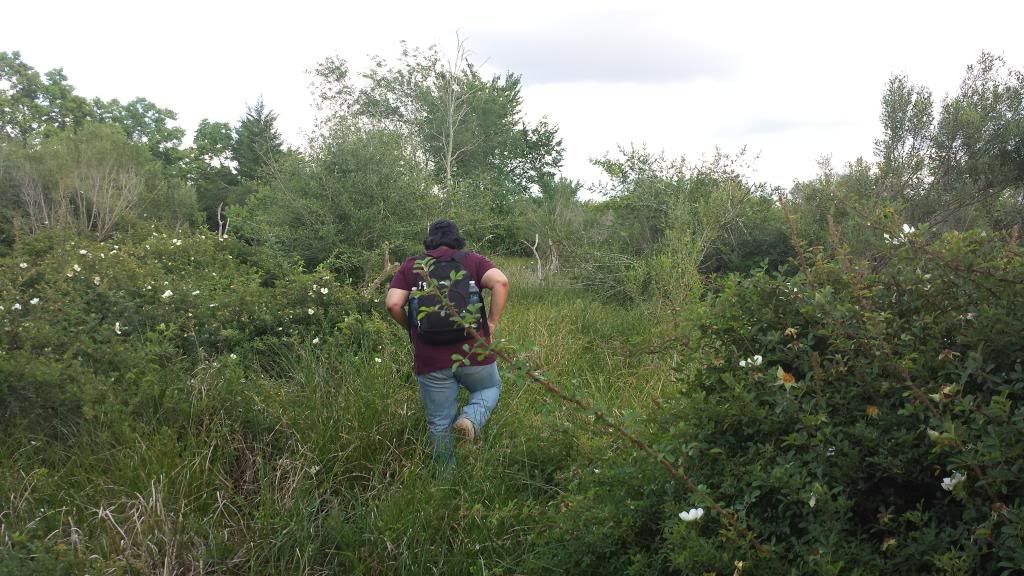 Happy geocachers just glad to be alive! LOL
All in all it was a great adventure but not for the faint of heart, fer sure. I think we must be insane.
Edited by Jhawk!, 04 June 2014 - 08:06 AM.